Effective alternative
over traditional land clearing.
It quickly grinds all types of vegetation into the ground, saving you from hauling, bulldozing, and other expensive services. Instead, everything is worked into the soil for better retention and natural fertilizing.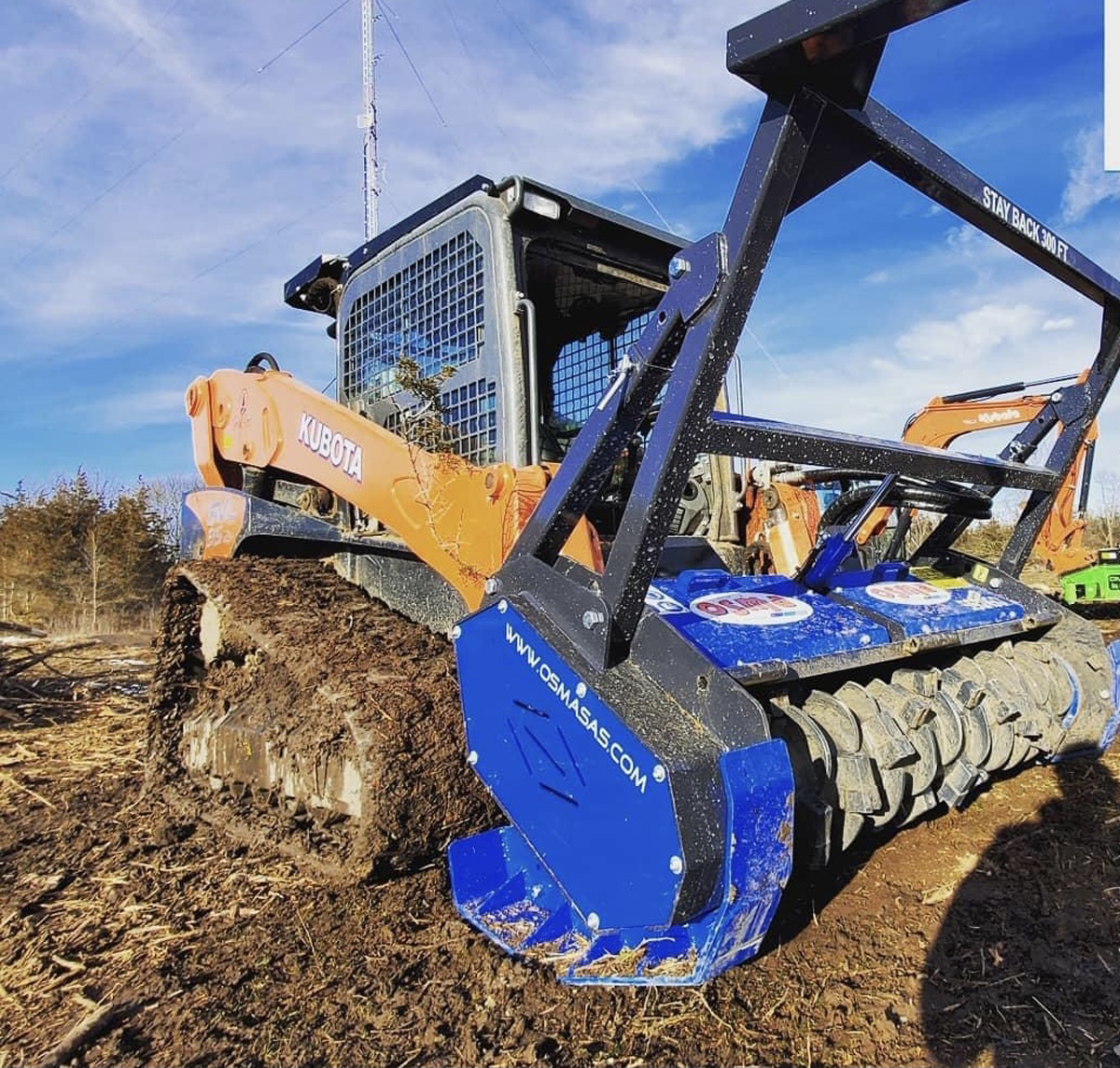 Our specialized forestry mulchers allow us to clear forestry brush highly efficiently as well as perform more intricate selective mulching while not harming the larger more mature trees around.  Creating and maintaining new and existing, roads  ditches and trails.
Intricate selective mulching